Janine's Ghost Stories
I love anthologies. There is something very satisfying about being able to dip in and out when each story in only quite short. Morning coffee break, soak in the bath. Eating my lunch in the garden. Bus ride to town (if we can ever actually do that again).
It is the reason why I always have an antho on my Kindle that I can access at any time.

C is for Cannibals from Red Cape Publishing was always going to tick many boxes for me. Whilst some might be put off by the Warning! Graphic content!, that kind of thing just makes me rub my hand together in glee!!! If it is sick and twisted I am all over it. Bring on the fucked-up gore level. I loved Hannibal, cannibals don't phase me.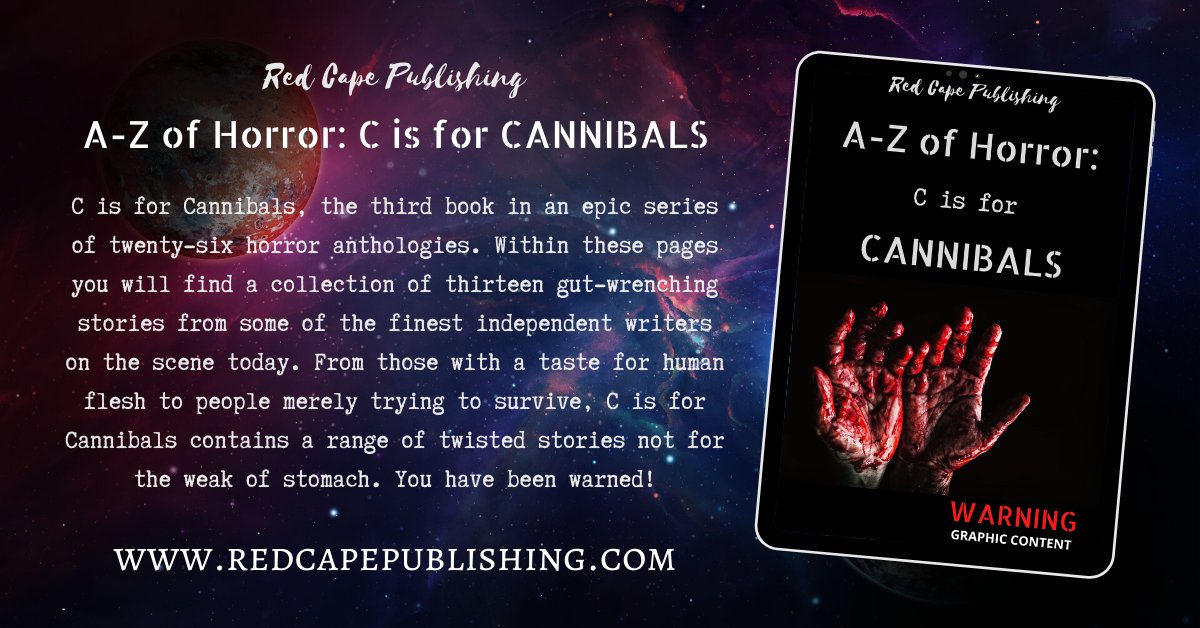 So the first story I decided to dip in and read (oh yes, I don't necessarily…
View original post 166 more words